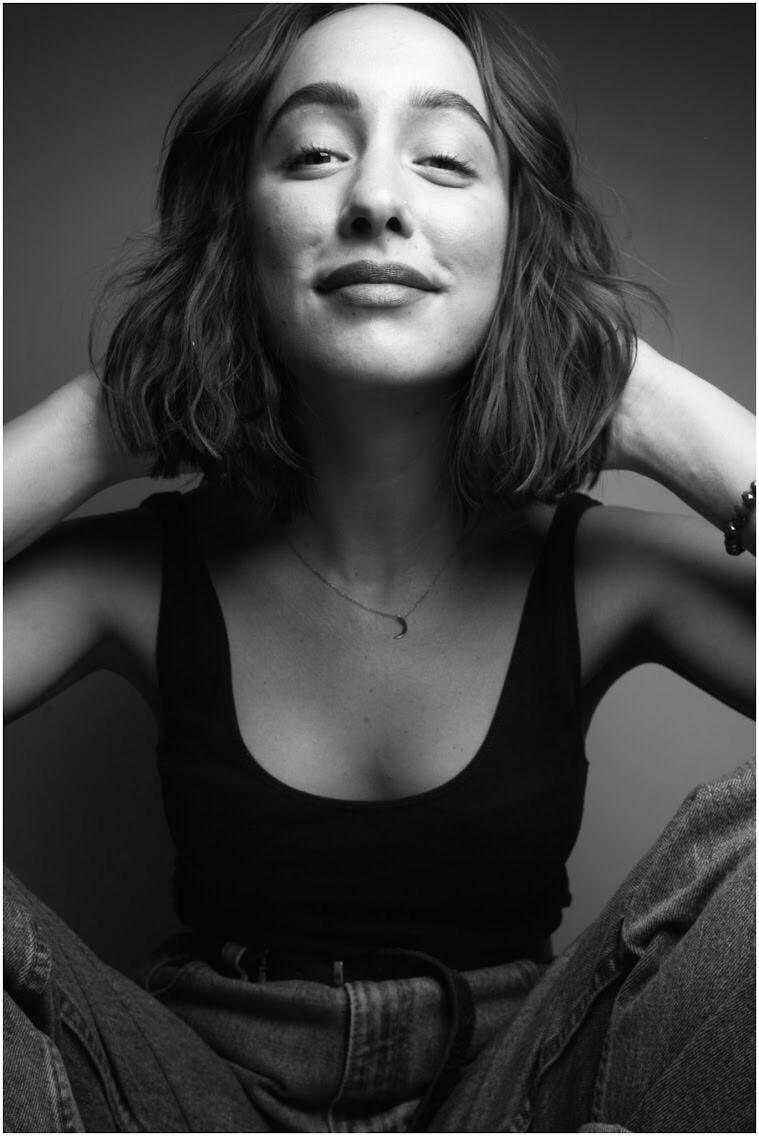 Cassandra is an accomplished international artist who brings an energy that elevates the spaces around her to every set, client and production. She is personally drawn to art, culture, music and street style, finding people to be her greatest source of inspiration. She picks up on the subtleties of the world around her to bring a sense of curiosity into her work and inform an aesthetic.
Dedicated to always growing as an artist, Cassandra finds herself drawn to explore fashion and film markets all around the world. She has crossed oceans to immerse herself for the last 4 years in Bombay, India where she found new challenges and endless possibilities abound. Having been exposed to diverse creatives from different corners and creeds of the planet, Cassandra's aesthetic is some-what undefined. She lets the circumstances of the collaboration guide the outcome and stays open to serving the whole.
Photographers and directors love her for her insight and unique perspective, while brands and celebrities love her for her vision and selfless devotion to serving and supporting a common end goal. Because of this Cassandra has been lucky to share her work in the likes of Vogue India, Harpers Bazaar India, Cosmopolitan India, Elle India including covers with Rolling Stone and Better Homes and Gardens. She's travelled the world working with Bollywood celebrities like Jacqueline Fernandez, Esha Gupta, Huma Quereshi and Aditi Rao Hydari and some of India's top luxury and mass brands such as Falguni Shane Peacock, Payal Singhal and FBB and Myntra, as well as international powerhouse brands like H&M and McDonald's.
Cassandra's future is brighter than her past as she aspires to continue her work in an array of international markets, creating and growing with every new collaboration bringing her experiences home to Toronto every time she returns.♡.
EDITORIAL:
Vogue India / Harpers Bazaar Bride India / Cosmopolitan Magazine India / Rolling Stone Magazine India / Verve India / Better Homes and Gardens India / Exhibit Magazine India / Jute Magazine / BrideIn Today / Solstice Magazine
BRANDS:
Soho House / H&M / FBB India / McDonalds / Shoppers Stop / Asos / Telus Canada / Myntra Roadster / Under Armour / Falguni Shane Peacock / Hakim Optical / Papa Don't Preach / Payal Singhal / Chola The Label / Deme by Gabriella / Linen Vogue / Pantaloons / BollyGlow / SS Surya / Chai Atelier
CELEBRITY:
Jacqueline Fernandez / Taapsee Pannu / Nelly Furtado / Danny Glover / Paul Sorvino / Jason Priestly / Robert Knepper / Trish Stratus / Enrico Colontoni / Vinnie Jones / Dominic Purcell / Nargis Fakhri / Esha Gupta / Huma Quereshi / Aditi Rao Hydari / Sapna Pabbi / Monica Dogra / Shibani Dandekar /